Our Luxury Full Service Interior Design
Our Full Luxury Design Service is a Stress Free Process, which  includes working with you on your project offering a service that truly transforms your project from drab to Amazing, whether its a New Build, Renovation or Remodel.
We pay full attention to Detail, considering your Personality, Taste & Style, infusing this into every space in the brief. We transform your Project from Bricks & Bones to a Truly Beautiful Space.
See Our Portfolio
If you are not interested in managing your own design projects, a busy Individual/Professional, Home Maker, who has no time to deal with artisans and other trade suppliers, and you want a Home that is not only High End, but also High Quality, Timeless, truly Comfortable, Functional & Stylish, then this Design Service is for you.
What to Expect from Our Luxury Design Service
Design Stage
• A phone Call begins this process
• A Scheduled First Meeting after the payment of our Design Fee.
• Accurate Measurements of the Space.
• Detailed Floor Plans of each space to be designed.
• Color Schemes to be discussed.
• Full Space Lighting Plans
• Conceptual Ideas & Design Style.
• Computer Generated Images up to 2 views of each space to be Designed.
• Detailed Material Specifications.
• Furniture Sourcing with our trusted Vendors & Suppliers.
• Invoicing: A Comprehensive Budget for Overall Project(s)

Build / Renovation Stage
• Manufacturing of all Locally Produced Vivabella Pieces
• Ordering & Procurement of all Furnishings & Goods from our Vendors
• Detailed Schedule Plans for Installations
• Project Management
• Logistics Services
• Project Troubleshooting & Problem Solving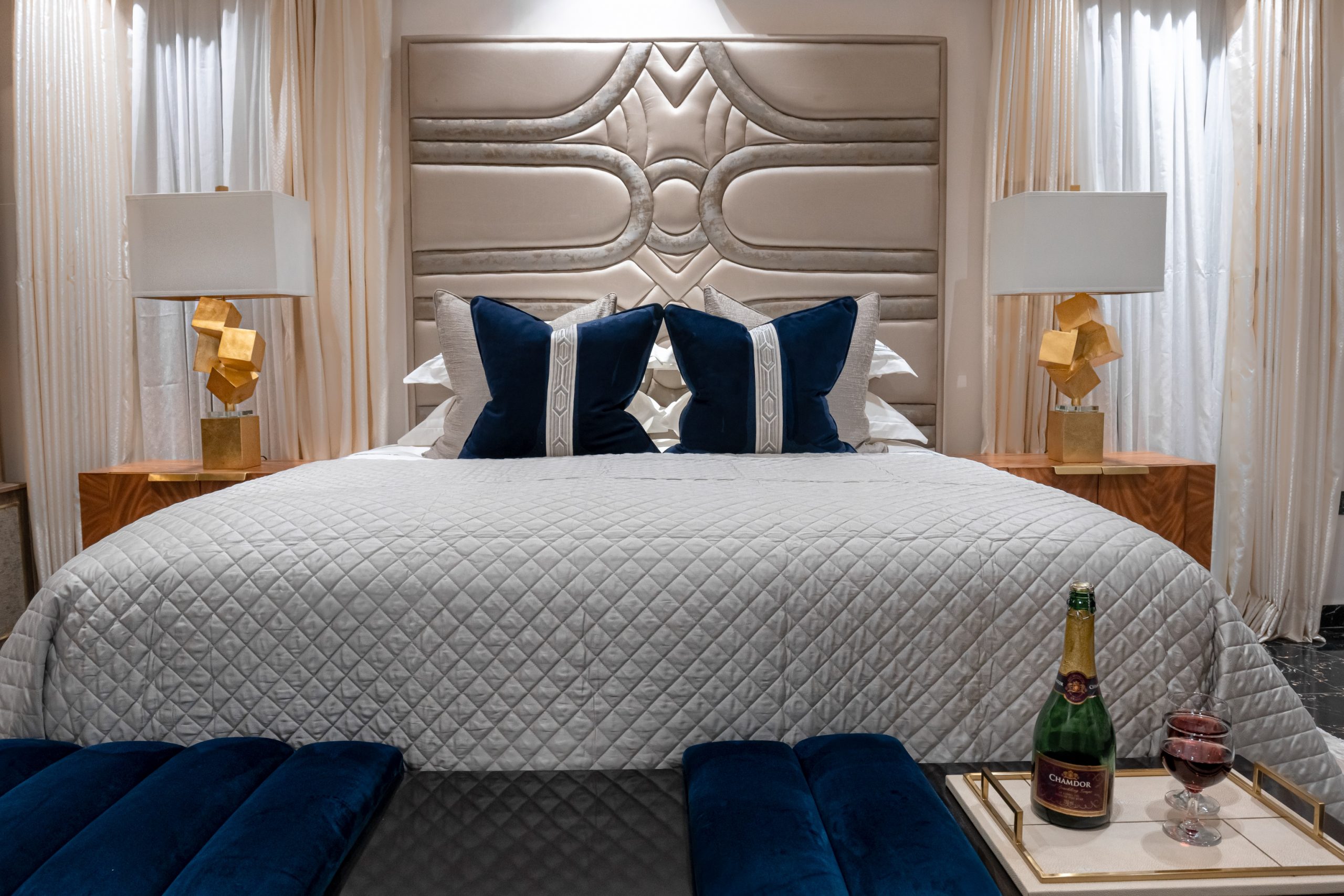 Completion / Execution Stage
• Installation Plans
• Project Management
• Problem Solving
• Accessory & Style Plans
• Organised Handling & Logistics Plans
• White Glove Service & Deliveries
• Media Day: Photo /Video shoots
• Final Walk through with Client

To Learn more about each of these Valuable Deliverables highlighted  in the above stages, please see a more detailed explanation here
Our Design Process